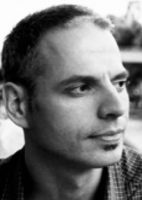 Hailing from Toronto, bass-baritone Paul Oros nurtured his vocal talents at St. Michael's Choir School and the Royal Conservatory of Music, with early performing forays with the Toronto Mendelssohn Youth Choir and Ontario Youth Choir. He's delighted to be joining the Ottawa Bach Choir this season.
Regarded for his burnished tone and nuanced interpretations, Paul's appeared with the Canadian Opera Company, National Ballet of Canada, Tafelmusik Chamber Choir, Opera Atelier, The Theatre of Early Music, Toronto Mendelssohn Choir, Opera in Concert, Opera Hamilton, Toronto Operetta Theatre, The Assembly of Voices, Orpheus Choir of Toronto, Bach Consort, Nota Bene Baroque Singers, and Soundstreams Choir 21. Guest soloist appearances include the medieval ensemble Sine Nomine, Pax Christi Chorale, Toronto Chamber Choir, Toronto Consort, and the Grand Philharmonic Chamber Singers. In addition to several critically-acclaimed recordings with Tafelmusik and the Toronto Consort, he's also lent his voice to the soundtracks for the television series The Tudors and The Borgias.
Paul regards music as a key component in the synthesis that fuels his passions for the visual arts, literature, history, architecture and dance, where each discipline reflects, influences and informs the experiences of the others. When these elements come together it can make for an intensely satisfying and enriching experience. Performance highlights include High Mass at St. Mark's Basilica in Venice; opening night of Opera Atelier'sDon Giovanni at the New National Theatre in Tokyo; a celebrated new production of Wagner's Der fliegende Holländer with the Canadian Opera Company; and the soundscape installation A Time to Hear for Here in the Spirit House of the newly-opened Michael Lee-Chin Crystal at the Royal Ontario Museum.